Sniff for yourself in The Valley, Highland Park or Venice Beach.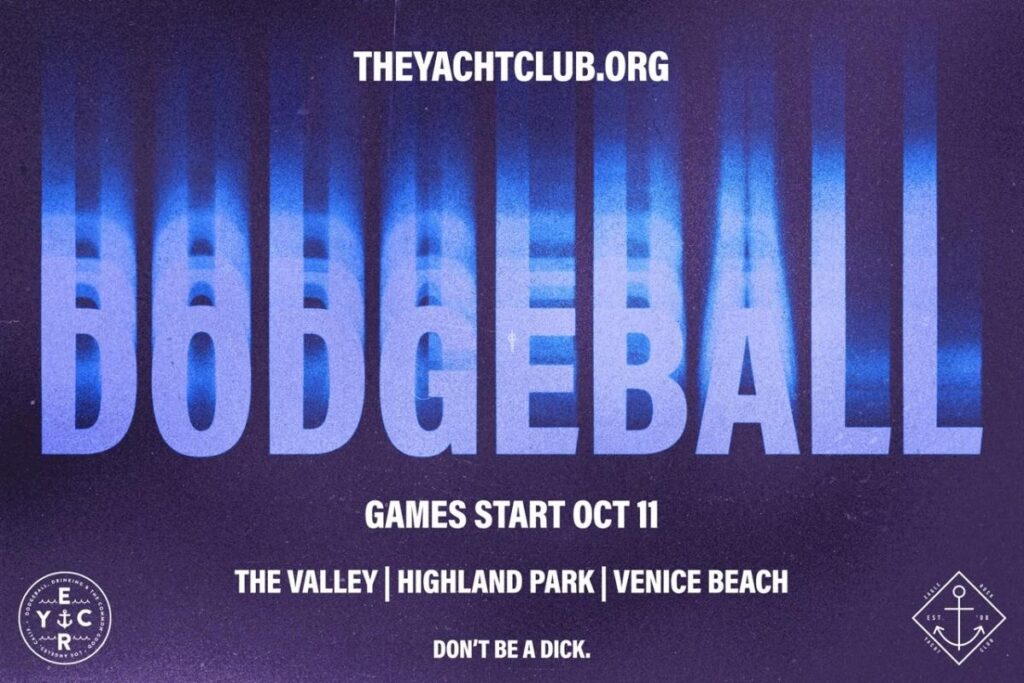 Let's go!
A few important things to keep in mind:
Sign up and we will place you on a team, just like in the before times
You will need to show proof of vaccination (both when you register and day of)
8 Weeks of Dodgeball – off Thanksgiving week

The Valley: Oct 11-Dec 6 Tuesdays @8-9:30 p.m.
Highland Park: Oct 12-Dec 7 Wednesdays @8-9:00 p.m.
Venice Beach: Oct 13-Dec 8 Thursdays @8-9:30 p.m.