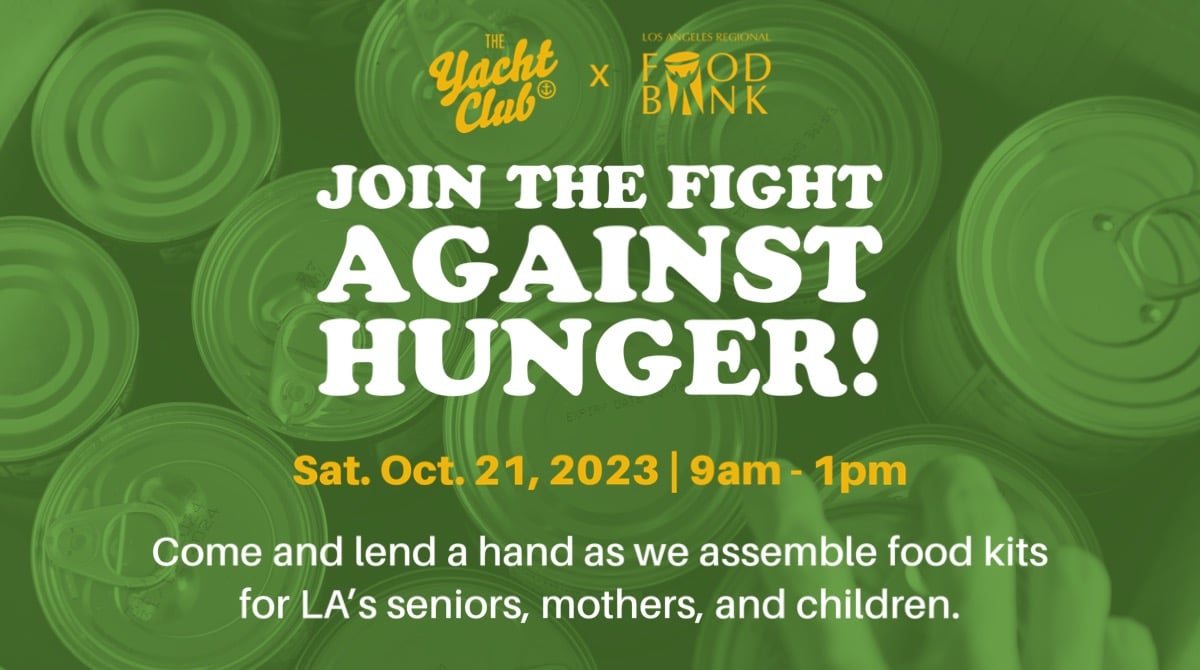 Eagle Rock Yacht Club is teaming up with the LA Regional Food Bank on October 21st! We're on a mission to combat hunger in LA. Join us as we assemble food kits to help our community. Let's make a difference together. Sign up now!
Date: Saturday, October 21, 2023
Time: 9 am – 1pm
Location: LA Food Bank City of Industry Warehouse
(2300 Pellissier Pl., City of Industry, CA 90601)
Details:
Registration Deadline: October 14th, 2023
Age Requirement: 18+
Footwear: Closed-toe & closed-heel shoes mandatory.
Masks: Strongly recommended, not required.